Virtual Tourist Logo Design, Branding, and Multiple Site Redesigns
Virtual Tourist is an online travel social network. It predates Facebook, having been started in 1994.
I redesigned the logo incorporating the concept of a travel review network. The text bubble takes the shape of a globe, with the lines of text becoming the latitude lines of the globe. Thus communicating global travel reviews by real people/other members.
The site redesigns were many. Because the old looking site was doing so well financially, none of the redesigns were implemented until Trip Advisor bought the company. The site has since been redesigned, but these are favorite designs from 2008 and earlier.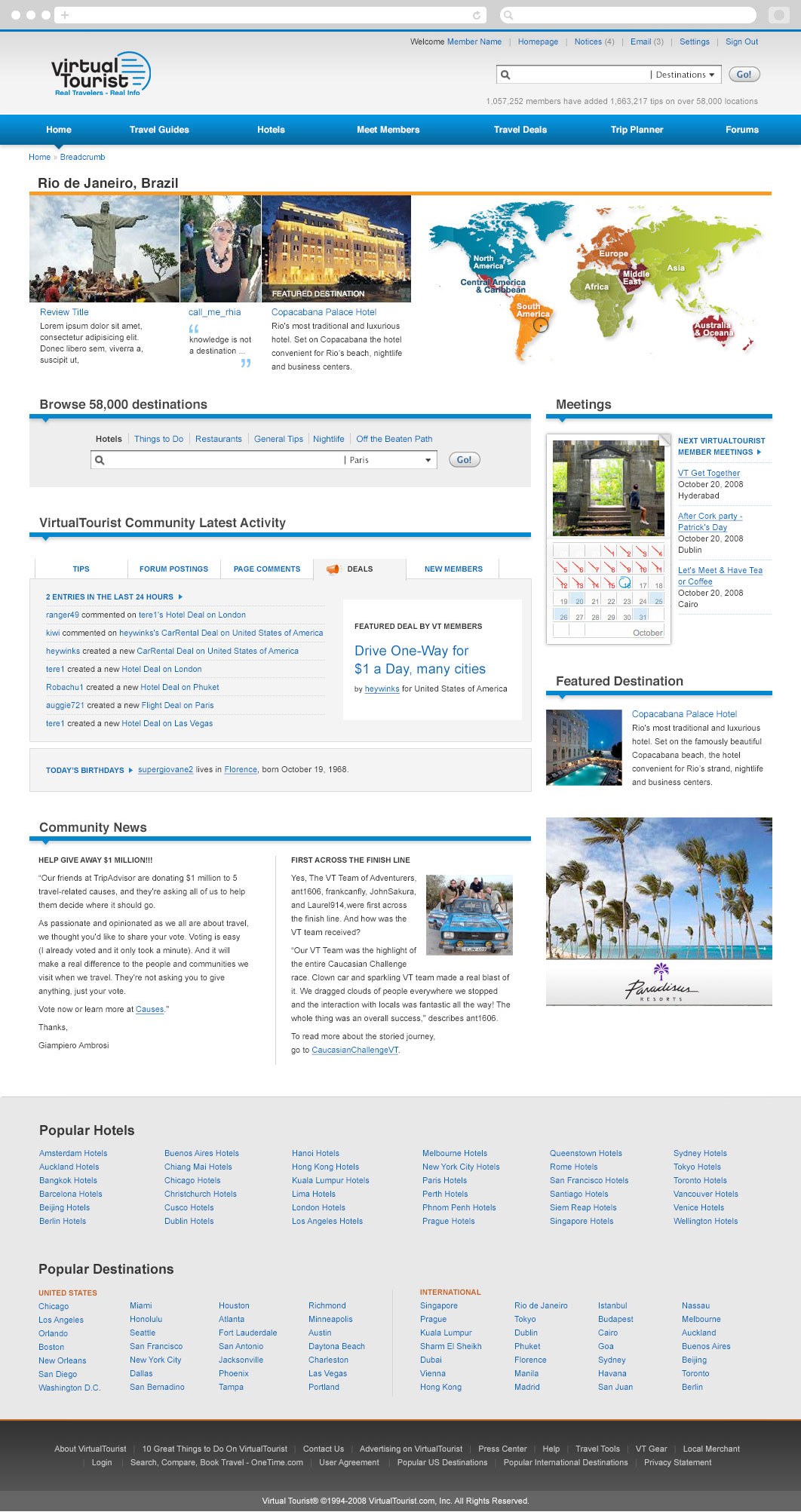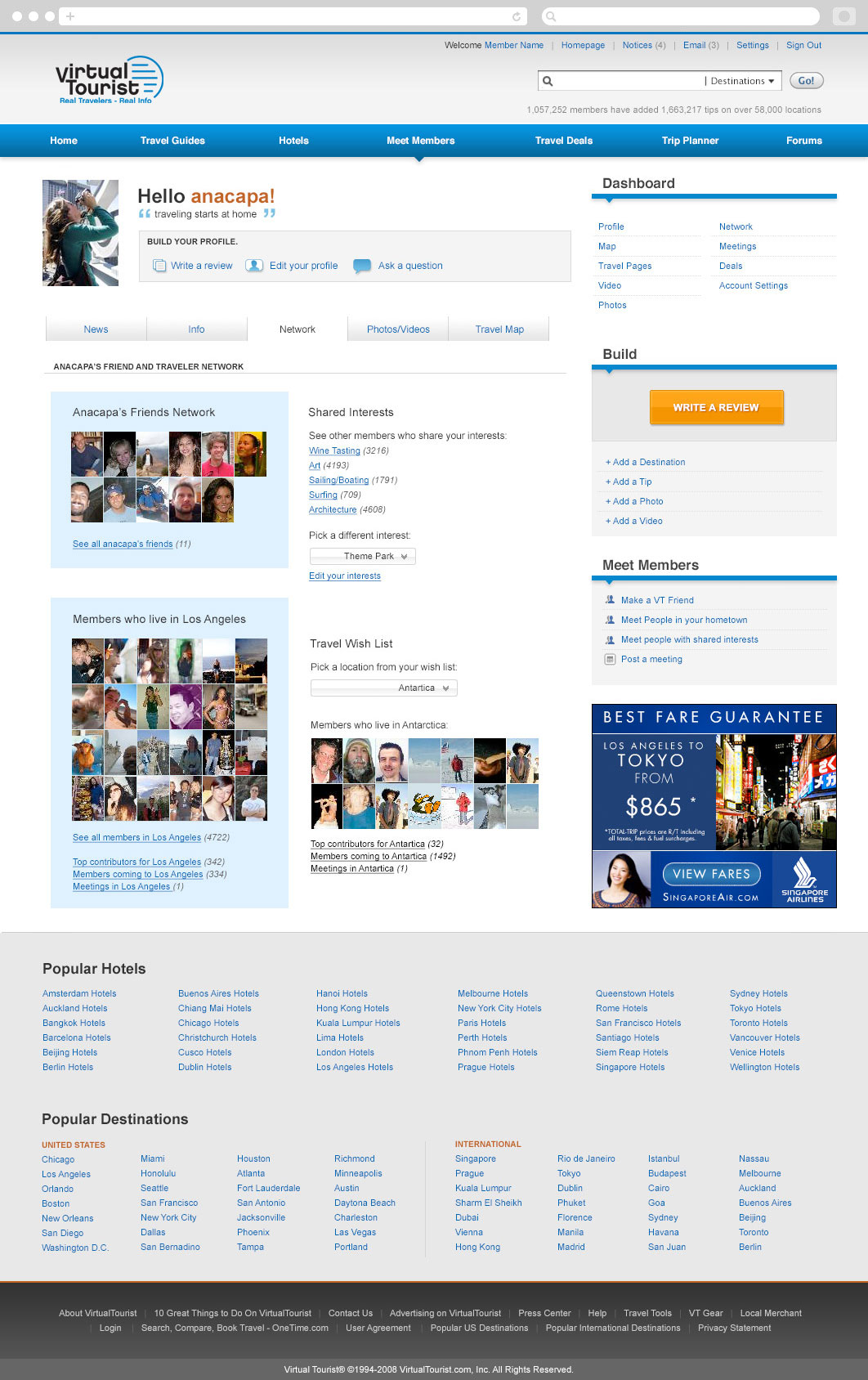 Early Facebook Branded Interactive Page Design
VirtualTourist was an early adopter of placing interactive elements on a Facebook page. So early were they, a number of former colleagues now work at Facebook.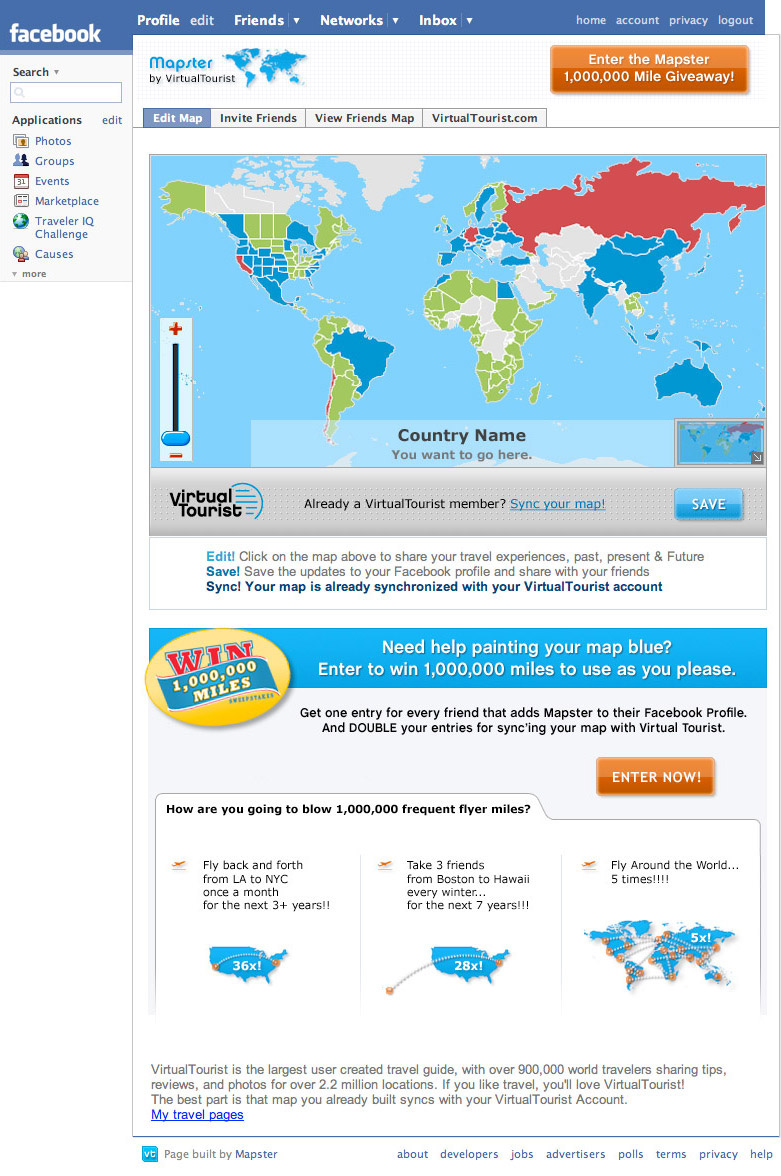 Member Travel Map & Travel Guide Pages
These pages show an earlier header nav and page design for VirtualTourist. This is old stuff, and at the time it looked really alright. Lot's of info to get onto the page in a readable format, while keeping content familiar to members.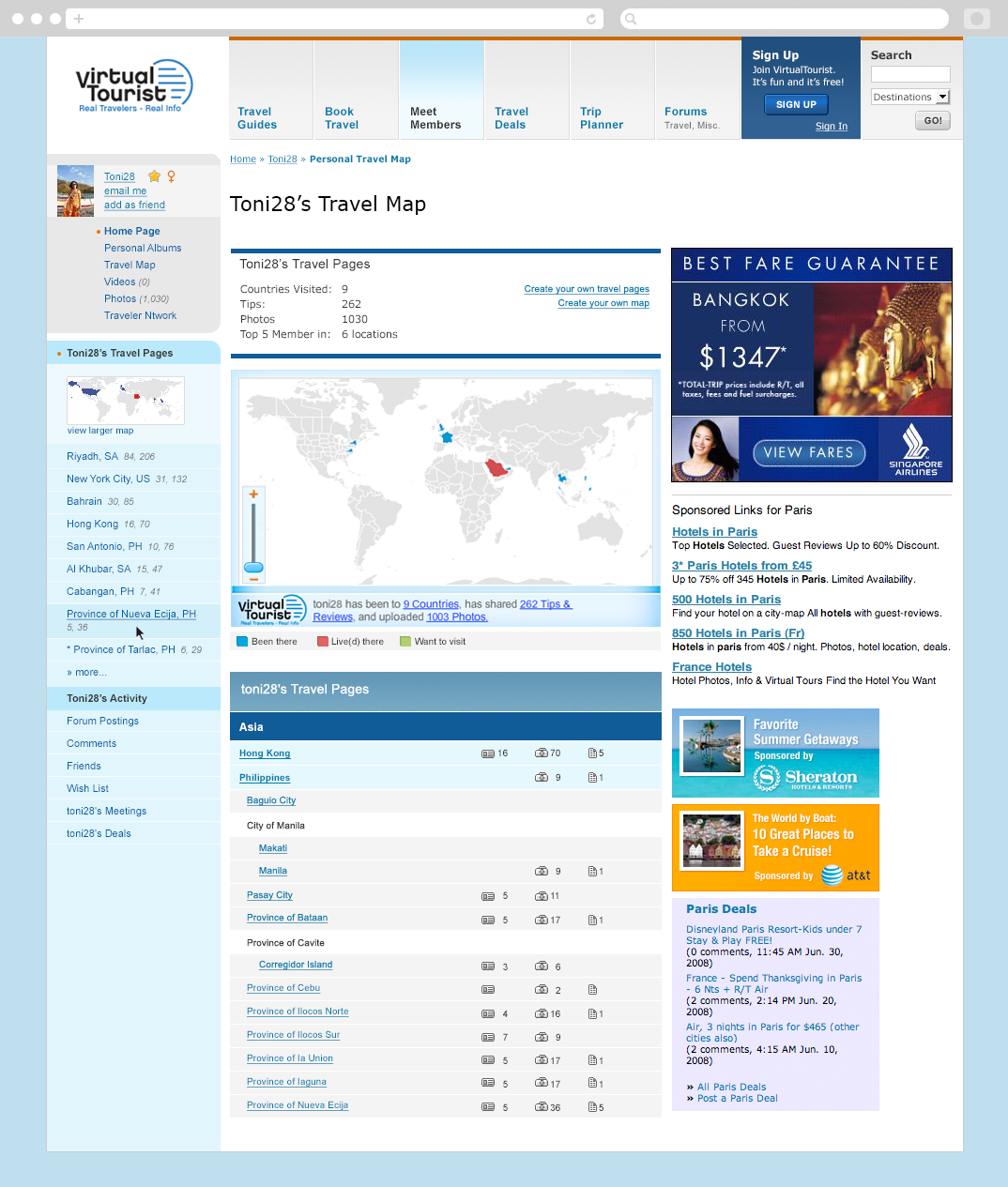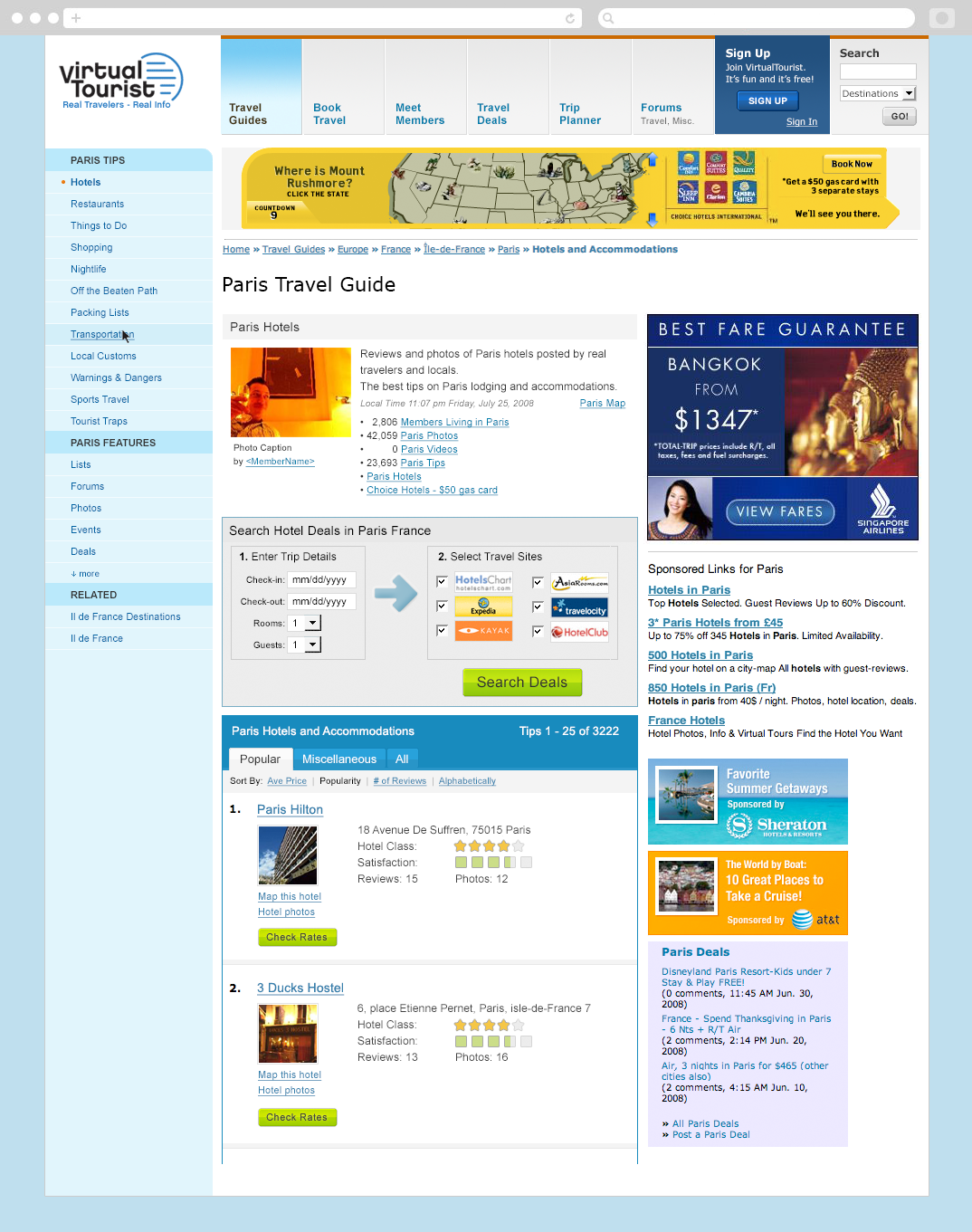 Book Design
Virtual Tourist developed books based on member reviews. The following image is the book cover. Interior page templates were also a part of the book design.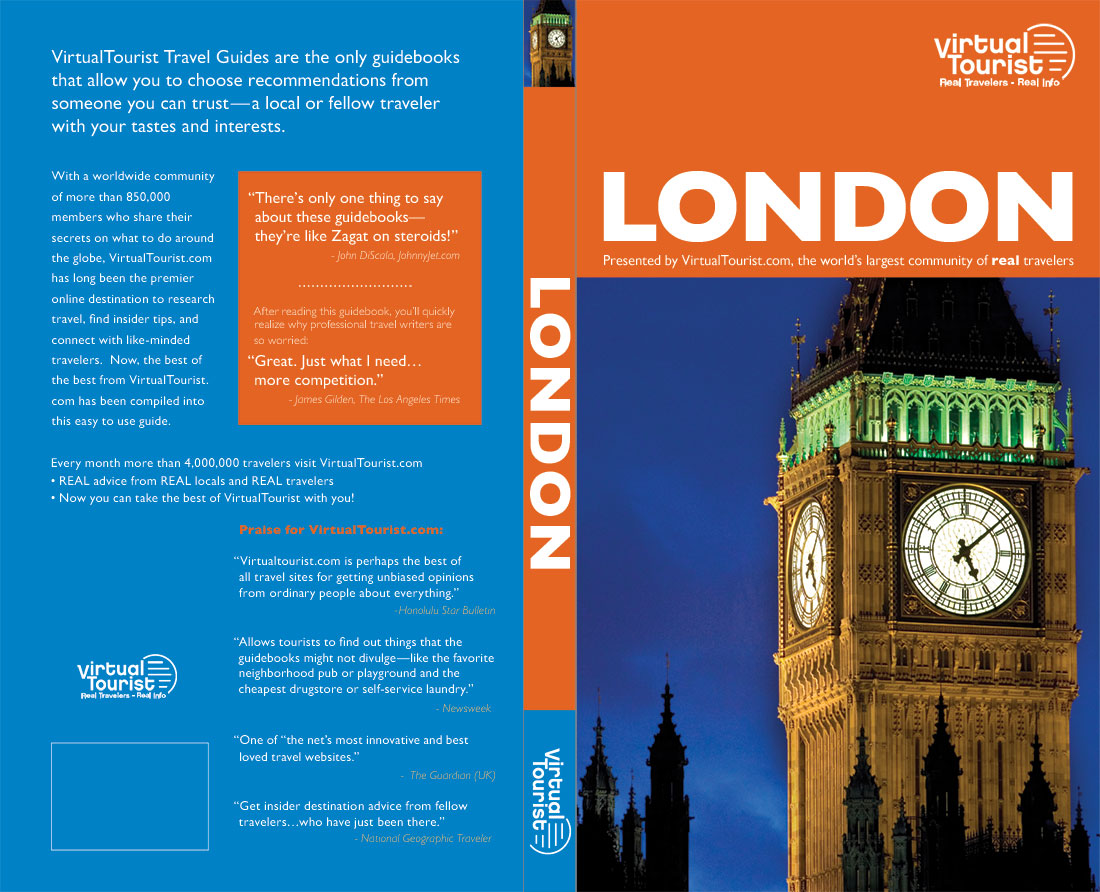 Badge Design
This is one of a number of badges I designed for Virtual Tourist. The rest are lost on an old hard drive that I've yet to reconnect and dive into. But you get the idea of style. Badges also included simpler, smaller icon-like designs.