Berlin Professional Exchange
In 1994 I was accepted to participate in the Los Angeles – Berlin professional exchange program. The program lasted one year but I stayed for four. My work was mostly architecture or online related. I designed postcards, brochures, books, and early web pages. I also authored a number of interactive CD ROMs for Archimation. These displayed rendered 3D fly-throughs of architectural models/projects. The 100 Tage Online is an illustration was commissioned by the Berliner Morgenpost. It celebrated the 100th day of their new website…back in 1996 or so.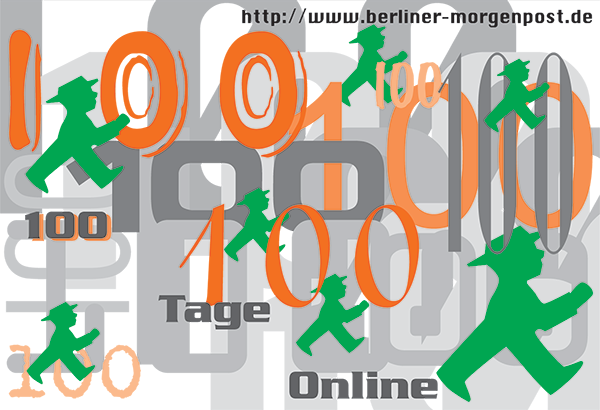 Archimation
Working at Archimation in Berlin was very hip and exciting. The design aesthetic of the guys running this shop was/is quite sophisticated. I'm still influenced by my time here. I authored & designed interactive CD ROMs for project presentations and walk throughs of Archimation's 3D architectural models. I also designed a few of their brochures.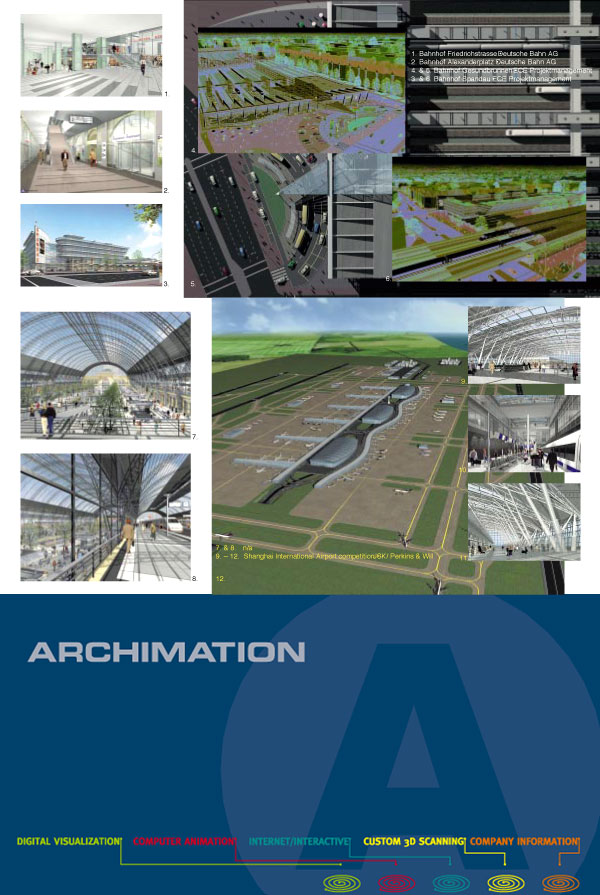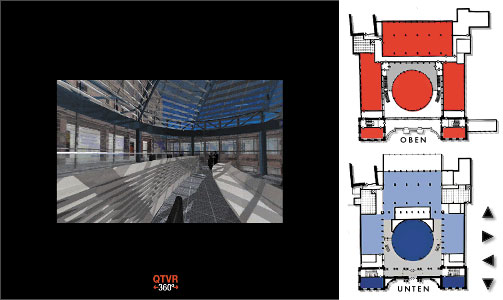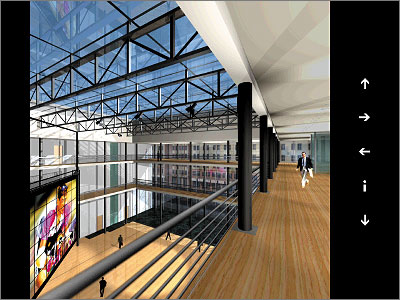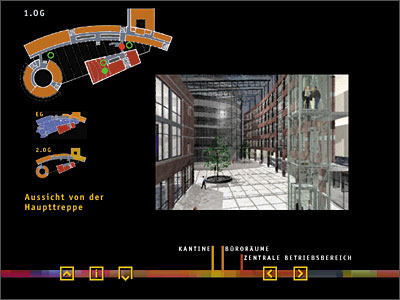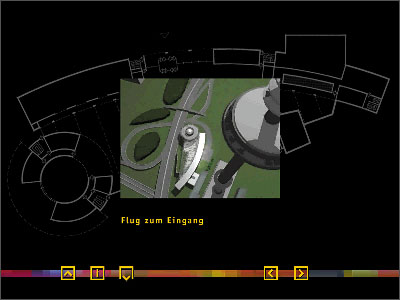 Book Design
I was approached to design the layout and cover for a 40 page book for the Checkpoint Charlie Stiftung. Photos in the spread are mine and of friends who were participants of the LA – Berlin Sister City Professional Exchange Program. Fun times.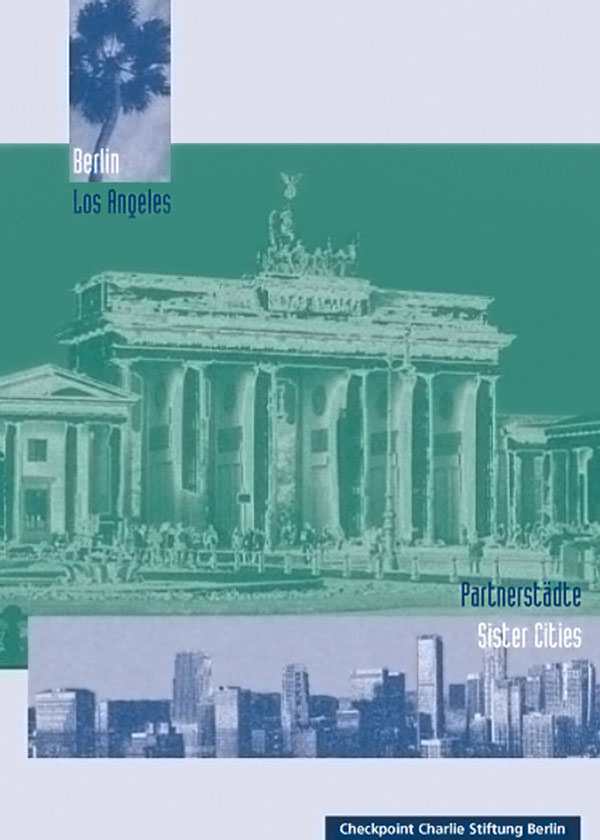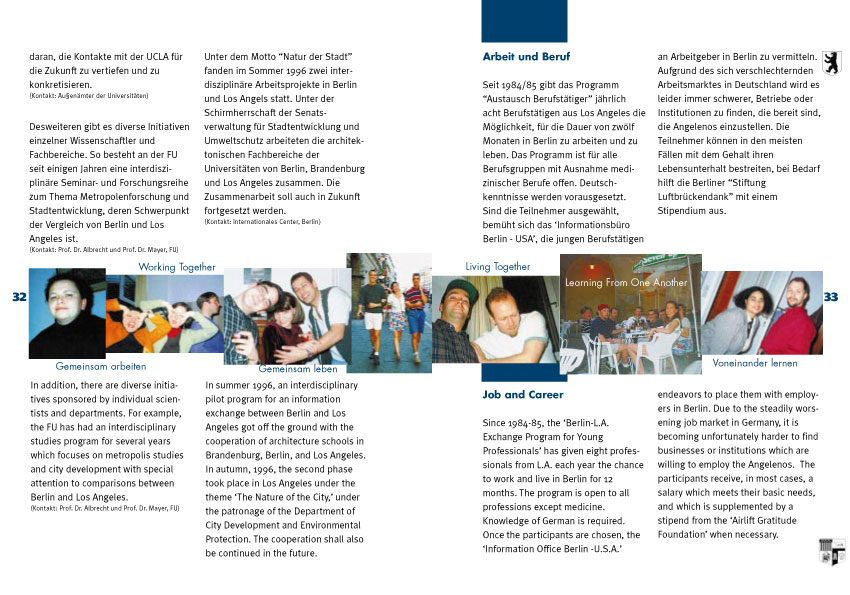 Post Card Design
Berliner cafes had racks that held free postcards for patrons to take. Artists and businesses artistically advertised via them. Most were interesting. It was a fun exercise to peruse the rack for souvenirs.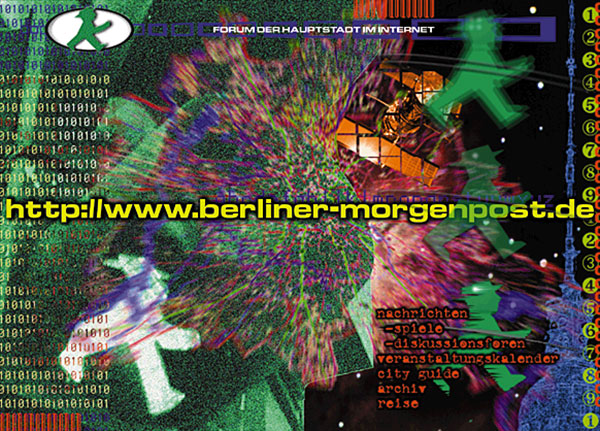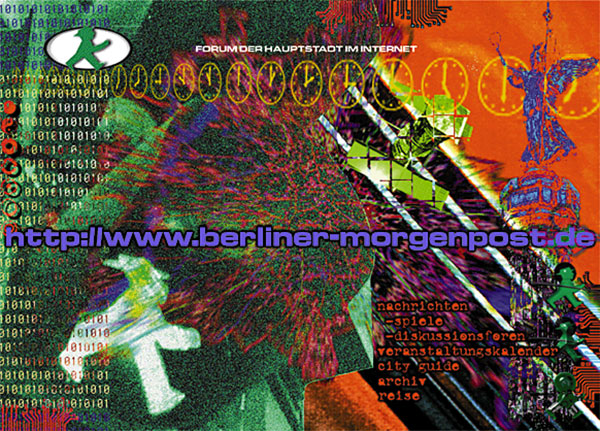 3D Portfolio
This portfolio is from the late 90's. I'm showing my work w/i a 3D framework. This portfolio was published in a German tech magazine who's name I have since forgotten. Showcased are a brochure for Archimation, a brochure for my employer at the time, PMK+ Partner, plus a 3D rendering of the PMK office.