About Silver Lake Design Studio
Silver Lake Design Studio focuses on web design and development. Our bag of tricks include VisualStudio, .Net Core, HTML5, CSS3, Bootstrap, Sketch, InVision, Photoshop, Illustrator, InDesign, and various ESRI mapping software.
Founder and owner Anna Donlin is a visual designer and art director who has worked with TripAdvisor, VirtualTourist, Yahoo! Search Marketing, Overture, & GoTo.
Prior to working for these innovative companies, Anna was accepted to participate in the Los Angeles – Berlin Professional Exchange Program. Her one year in Berlin, Germany turned into four, staying on to work at Archimation, The Berliner Morgenpost, and the Axel Springer Verlag.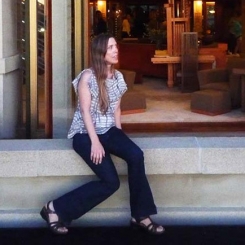 Anna is proficient in German and Spanish. Her travels and undergraduate degree in International Business have informed her design work, much of it for clients in the international marketplace. These include Overture International, Yahoo Search Marketing, and TripAdvisor. Her influences are wide-ranging and informed by a commitment to stay educated on new developments and technologies. She thinks in terms of good design as a shared and common language – capable of making a global impact and changing the world for the better.
This global, strategic mindset has lead to thinking beyond design and considering the roots of creativity. In trying to understand more deeply how her design ideas & inspiration evolve, Anna has done extensive study and research on creativity, motivation, and innovation.
Anna is a California native and a long-time resident of Silver Lake, an area well known for its individuality, diversity and creativity.